Terms of Service
I will only be taking 3 commissions at a time so first come, first serve!
I only take robux as payment for now, sorry!
It can take from 2 weeks to finish the commission, please understand school is my priority.
No refunds after I start making your commission. Please only pay when I ask you to. If you accidentally bought one of my game passes, sorry but NO refunds.
I preserve every right to post the commission (unless you previously state that you want to keep the commission private)
If I don't receive any response after 72h I will give the slot to the next person in the waitlist
Don't claim the commission as your own art !!
| CAN | CAN'T |
| --- | --- |
| Fanart, Avatars, and OCs | NSFW, headless, ( anything gore, nudity, etc…) furry, heavy armor characters |
---
Please read carefully the TOS and check my commission status before ordering !! ‧₊˚✩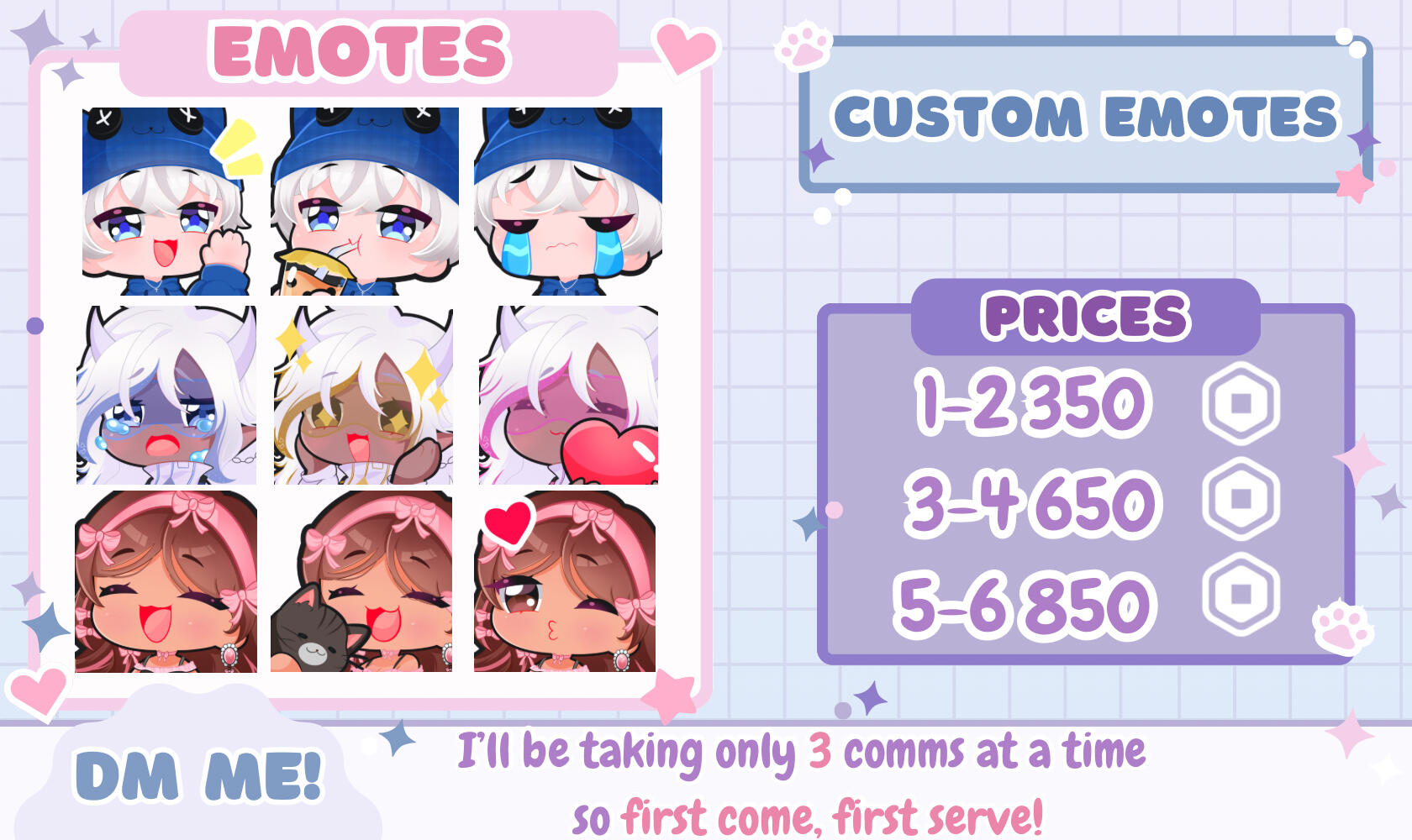 | Emotes | Prices |
| --- | --- |
| 1-2 | 350 R |
| 3-4 | 650 R |
| 5-6 | 850 R |
iF you are paying with group funds, LET ME KNOW beforehand. I will have to join your group and wait two weeks before I can start the commission.